Published Titles
---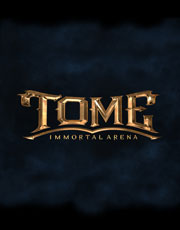 TOME: Immortal Arena
Publisher: KIXEYE
Platforms: Steam, Web Browser
Release: November 21st, 2014
Genre: MOBA
My role: I joined KIXEYE as they were making the jump from 2D asynchronous web browser games into full 3D real-time games starting with their MOBA "TOME: Immortal Arena." Production on the Flash based version was in full swing and I was only the second animator hired so I hit the ground running with the only other junior guy and we produced and polished guardians at a break neck pace to catch up with design's grey blocked guardian kits and to flesh out the world for an undefined, upcoming release. About the time we had 30 characters on the shelf to be played with and polished the game went into a major overhaul to run in Unreal and eventually be put out on Steam instead of just on a web browser. The next year would be spent tightening, polishing, or overhauling half of those original guardians while inter-splicing a few new creations and bringing them all to a AAA level of polish and playability. During this time I got to work with an amazing team of animators, get the support of some incredible tech artists, and bounce and break ideas along side some truly talented designers as we pushed, pulled, dissected and improved our guardians and our process with every new iteration. TOME launched on Steam just in time for Thanksgiving 2014. In the two plus years I was involved with the production of TOME, I believe we, the character artists, only had to crunch for a single milestone. Hell of a team!

Images coming soon...
---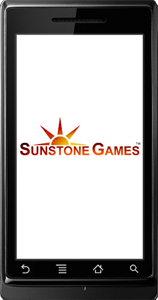 Sun Stones
Publisher: Sunstone Games, LLC
Platforms: Android and iOS Devices
Release: February 12th, 2012
Genre: Puzzle Game
Rating: 4+
My role: I was called upon before the company was officially formed to discuss the viability of creating a small team to work on some mobile apps based around the skills the team could bring to the table. With the selection of a puzzle game to test the process and the market, I helped scope and design the puzzle elements and was ultimately responsible for the art and alignment of all of its 100+ puzzles.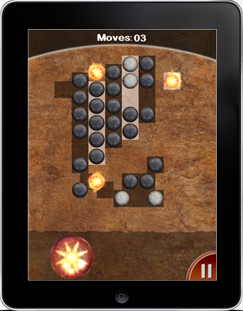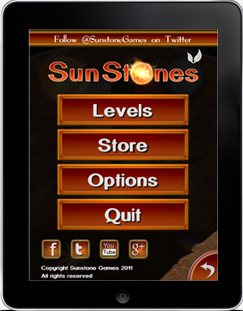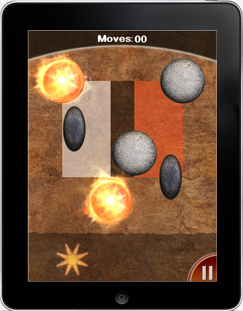 ---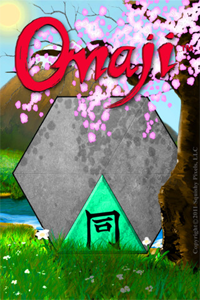 Onaji
Publisher: Squishy Pixels , LLC
Platforms: iOS Devices
Release: December 13th, 2011
Genre: Puzzle Game
Rating: 4+
My role: I touched up some of the in-game icons and provided playtesting feedback as well as design advice while I worked on other upcoming titles in preproduction.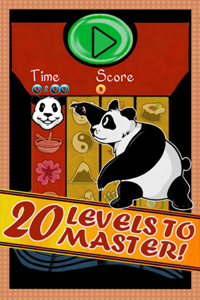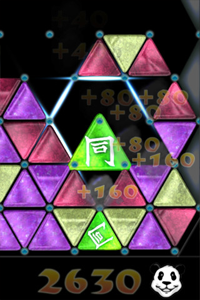 ---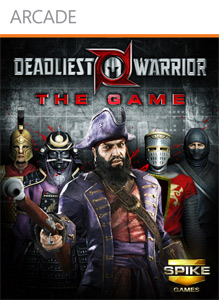 Deadliest Warrior: The Game
Produced by: Pipeworks Software
Publisher: Spike Games
Platforms: XBLA, PSN
Release Date: July 14th, 2010
Genre: Fighting
Rating: M
My role: I was brought in to help animate, light, shoot, and render the original concept pitch trailer (which may be furnished upon request) that would later become Spike TV's teaser trailer for the game. I also worked closely with the designers to determine the control and play mechanics as well as character move sets and timings (I can be seen in the Developer Diaries performing violence on one of the designers). When motion captured animations were mandated early in the process, I and two other animators quickly came up to speed with the Motion Builder software so that we could import, clean up, and re-time work coming in from House of Moves. I ended up processing probably just shy of 50% of all animation in the game spread across most of the cast, but I was primarily in charge of the Apache, the Knight, and the Ninja. Due to a few planning errors and accidents during recording, a number of moves had to be created by hand in key frames for some of the characters. I remain quite proud that these animations remain indistinguishable from the motion capture work.
-- High Resolution Images --
---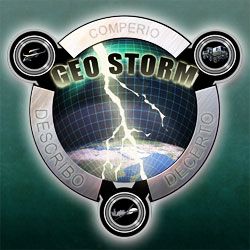 GeoStorm
Produced by: Pipeworks Software
Publisher: InVisM
Platforms: PC CD-ROM
Genre: Simulation
Rating: RP - Rating Pending
My role: I spent 8 months behind the desk as a designer helping write concept pitches and documentation as well as bringing a few unnamed projects to proof-of-concept or prototype level. GeoStorm was the only project that was brought to completion during that time. I was brought on half way through production to assist the lead designer in level layout as well as vehicle placing and pathing. I learned another one of Pipeworks' internal development tools to perform these tasks and spent quite a bit of time testing and debugging mission parameters as well as uncovering and correcting for an implementation flaw in our use of high altitude vehicles.



---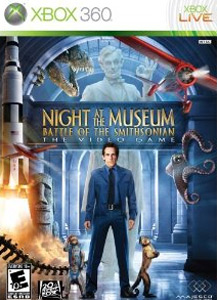 Night at the Museum: Battle for the Smithsonian
Produced by: Pipeworks Software
Publisher: Majesco
Platforms: Xbox 360, Wii, PC CD-ROM
Release: May 5th, 2009
Genre: Action Adventure
Rating: E - Everyone 10+
My role: As Character Lead, I was tasked with character design, production, and animation as well as managing a five to seven man crew of fellow artists and inspecting, critiquing, and implementing a torrent of outsourced art. I was involved with the original design team during the game's original concept phase and provided all the character assets required to implement the first proof-of-concept playable demo. When production fully ramped up I maintained control of the primary character's functionality and continuously experimented with designers to refine gameplay. I oversaw and corrected many artistic and design disputes and kept my team particularly sane and stable through the rough patch where Brash, the game's original publisher, went under. I personally challenged the internal perception that the character art team wasn't "as swamped" as any other department during crunch hours by maintaining a motivated team producing quality work amid crisis. At the end of the day my team had produced twice as many animation assets as were implemented in the final version of the game.
---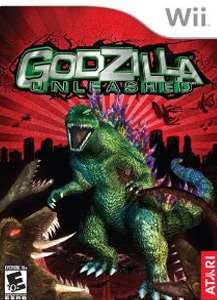 Godzilla Unleashed
Produced by: Pipeworks Software
Publisher: Atari
Platforms: PS2, Wii
Release: December 1st, 2007
Genre: Action Adventure
Rating: E - Everyone 10+
My role: With the recent departure of Pipeworks' previous tech/lead character artist I stepped in as character lead and oversaw the up-resolution of all previous Godzilla monsters models as well as the creation of nine newcomers. I created the updated rigs for most of the monsterous cast and managed the full list of animations, 95% of hich were created explicitly for this title to replace the previous installment's assets. I helped design and experiment on gameplay with the new, unreleased Wii controls and worked closely with the lead designer to upgrade previous Godzilla combat mechanics. I personally produced the majority of the animation for Godzilla himself as well as Space Godzilla, Destoroyah, and Biollante (the most nightmarish, but also my personal favorite to work with).
---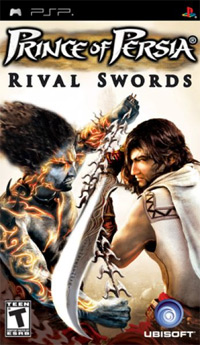 Prince of Persia: Rival Swords
Produced by: Pipeworks Software
Publisher: Ubisoft
Platforms: PSP
Release: April 3st, 2007
Genre: Action Adventure
Rating: T - Teen
My role: Similar to the Prince of Persia Revelations release on PSP, we were tasked with adding new content to game before it would be released on a new system. Instead of needlessly extending the single player campaign we instead focused on creating unique games such as new chariot races and and multi-player, branching path race arenas. I primarily worked closely with the lead designer to create and implement the multi-player races, but also had the pleasure of designing and implementing the hanging gardens chariot race sequence.
---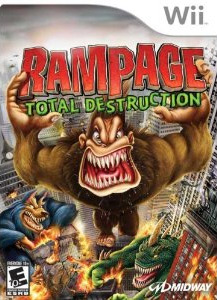 Rampage: Total Destruction
Produced by: Pipeworks Software
Publisher: Midway
Platforms: GameCube, PS2, Wii
Release: April 24th, 2006 (Wii: November 19th, 2006)
Genre: Action Adventure
Rating: E - Everyone 10+
My role: After helping successfully pitch the game by animating the proof of concept videos, I came back to the initial Rampage development following my work on the Prince of Persia: Revelations project. I primarily helped pick up some of the slack for the other animators by adding facial animation to a dozen or so monsters and then unique "intro" or "taunt" animations to a dozen or so more. When the updated version of Rampage was in development for the Wii, including new levels and monsters, I assisted with new monster concepts and then created similar animations for a number of them. I also had the pleasure of animating a few of the amusing snippets from the game's credit sequence. I'm particularly fond of claiming ownership for "The End."
---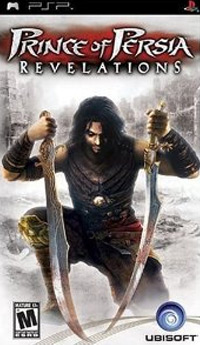 Prince of Persia: Revelations
Produced by: Pipeworks Software
Publisher: Ubisoft
Platforms: PSP
Release: December 6th, 2005
Genre: Action Adventure
Rating: T - Teen
My role: Along with porting the PS2 version of Prince of Persia: Warrior Within to the PSP we were tasked with adding 33% new content to the game. With this mandate, we set about designing new levels and puzzles that would create entertaining alternate paths and detours to the prince's route through the deadly palace of time. I assisted with the creation, implementation, and testing of a number of new corridors and play areas, but was primarily in charge of designing and implementing the "Elemental Temple." This area would later be nicknamed "Armando's Revenge" for it's devious level of difficulty. The temple was exceptionally large and nonstandard in Prince of Persia design, but lacked any combat, so progress through as the "Sand Wraith" allowed effectively infinite retries. Perhaps I could have been kinder, but I enjoyed the game's exploration elements and tried to craft something unique to defy returning players expectations.
---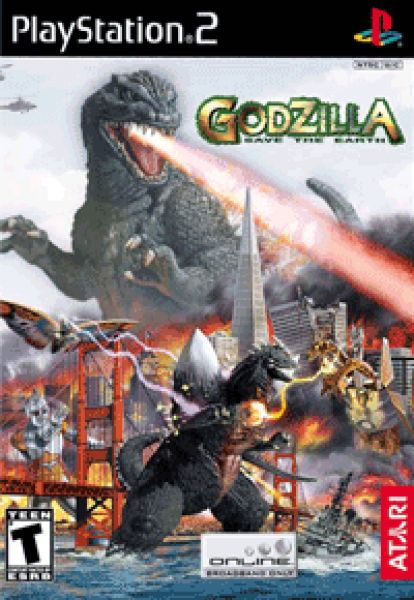 Godzilla: Save The Earth
Produced by: Pipeworks Software
Publisher: Atari
Platforms: PS2, Xbox
Release: November 2nd, 2004
Genre: Action Adventure
Rating: T - Teen
My role: I was hired about half way through the production as an environment artist to create unique destructible buildings for the monsters to rampage through. During the day I accomplished the tasks set before me but after hours I started poking at the character animations and upgrading or inventing new actions. These experiments were well received and I was soon tasked with fleshing out many of the monsters' "flavor" animations and adding animation sets across all monsters for new gameplay mechanics. I also got to join brainstorming discussions and create concept art for future as well as unreleased projects.